Speak Asia CrackDown
According to Joint Commissioner, In Mumbai : This is Only Starting this Web portal SpeakAsiaonline.com was operated by tarak and 1 more person with his links in Mumbai . They have arrested all of Them.
Case of 420a was on all 5 peoples arrested and other case are done for Money Circulation Acts.
1. Tarak Vajpayee, COO
2. Dipankar sarkar - First Person Join Speak Asia from India
3. Mr Malhotra
4. Mr Ravi khana and one more
Police will investigate further in this issue and Till 4th August All are Send for Judicial Custody.
They even Said Manoj Kumar CEO ran to Dubai and about Hiren Kaur no information.
Question 1 : Did the Application Submitted on 4th of July in ING Vyasa Bank for
Account opening .. Did Bank Will give permission to those who have Already
have a Case 420a ?
Question 2: What will Happens to Speak Asia Liaison Office In India ?
Question 3 : What Will Happens to the commitments done By Speak Asian
Speak Asia Pop Up 25 July 2011 ?
Biggest Question Who is Responsible for Getting their Payouts back from Speak Asia in Panelist
Account.. Government is Right on His END and Speak Asia Breaks Many Law in India and Chain Scheme is illegal in India .
Internal News is This was Action Done By Speak Asians who have joined Last 2 Month Before these have filed the Case against Speak Asia and Tell everything . After Listing to all facts .
Enforcement Wing Bombay Plan Every thing and Pick Up All who have information.
Our Advertisers ( This
Area You can Advertise Also )
Paid Surveys
Fraud Companies
Ram
Survey Fraud
According to Aaj Tak Super Fast News in the Morning 9:00 AM .
Mumbai Crime Branch has arrested Speak Asia CEO Mr. Manoj Kumar from Mumbai and
Also arrested Tarak Bajpai Speak Asia From Indore they both are part
of Speak Asia Management
According to news this action was taken after receiving complaints by some peoples.
Some Speak Asians said this is Right thing as from a long time company is changing dates on payout.
According to last Pop-Up By Speak asia Online .
Speak Asia Pop Up 25 July 2011
Many things which are pending who will complete them Now.This is also said that company previous ally
saying that they are said that they are doing survey and Itself as " Consumer Empowerment " but now company given their panelist option of Speak Asia Online Shopping
of their own Brand " Yug "
We request you to provide maximum information related to your travel plan in the "Requirements" field This will help us to process your information quickly and accurately.
http://mandu-thecelebrationoflove.blogspot.com/
http://bandhavgarh-nationalpark.blogspot.com/
http://aerosoft-career.blogspot.com/
http://shweta-agrawal-indore.blogspot.com/
http://airaviator.com/freeguide/
http://visitshirdi.co.in/Book/
http://the-multi-tasking-banana.blogspot.com/
http://newzealand-aviation-news.blogspot.com/
http:http://canadian-aviation-news.blogspot.com/


Mr. Tarak Bajpai Said " I am Just Going for an Investigation "choti se investigation hain ore company ore Management ke subhi loog aap loogo ke sath mein hain isliye nishiant rahega jaise sabhi department ne humhein clean chit de hain they will also give.
( English : I Am Going For an Investigation . Speak Asians Don't Worry Management and Company is with you and As other departments give us a clean chit they will also Give us.

When a Reporter ask ---
Question 1 : In What Charges you are get Arrested ?
Answer : Pakra to hain hein nahi abhi to . ( I am Not Arrested )

Question 2 : Kis mamle me le ja rahein hain apko ? ( In what Case you are Taken ?)
Answer : Tarak Says while showing the Document " I have Stay Order of High Court .

Speak Asia Reaction was given with a Pop Up just after news gone aired at 09:00 AM.
Speak Asia Pop Up 29 July 2011
We have news that this was done in case some Peoples who have invested money and they are worried about
their payments so they have done some Online FIR against the company . These People's want their money
as company is giving Dates not Saying Any thing on Payment Issues.
http://USA-aviation-news.blogspot.com/
http://UK-aviation-news.blogspot.com/
Mr Ronak Agrawal, AsiaGuide Tours & Travels, B-19, Upper
Ground Floor, Stadium Complex, Jalgaon 425001 MS India, Tel: 91 257-2239636 M :-
91- 9960222656 E : asiaguidetours@gmail.com W : www.asiaguidetours.co.in
http://asiaguidetours.co.in
B: http://asiaguidetoursandtravels.blogspot.com
Shripad India Tours & Travels, B-110, Dindayal Complex,Near Ved
Nagar, Nanakheda, Ujjain, India T : 456010, 9406841345, 07344041397,
E shripadtravels@yahoo.co.in, www.shripadtravels.com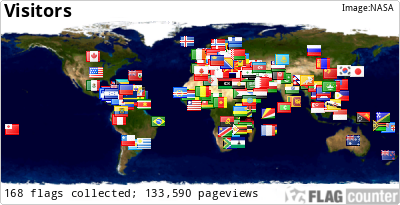 blogs
==============
http://ushttp://new-zealand-aviation-news.blogspot.com/-airlines-news.blogspot.com/
http://uk-airlines-news.blogspot.com/
http://USA-aviation-news.blogspot.com
http://newzealand-aviation-news.blogspot.com/
http://UK-aviation-news.blogspot.com
http://canadian-aviation-news.blogspot.com/
http://best-honeymoon-in-asia.blogspot.com/
http://new-zealand-aviation-news.blogspot.com/
http://aviation-news-canada.blogspot.com/
http://best-honeymoon-in-asia.blogspot.com/
http://mandu-thecelebrationoflove.blogspot.com/
http://bandhavgarh-nationalpark.blogspot.com/
http://aerosoft-career.blogspot.com/
http://shweta-agrawal-indore.blogspot.com/
http://airaviator.com/freeguide/
http://visitshirdi.co.in/Book/
http://the-multi-tasking-banana.blogspot.com/